Byggda för musik, designade för dig.
Sedan 60-talet har Spendor byggt några av världens mest kända högtalare. Högtalare för musikälskare som kanske inte har det perfekta rummet, eller förutsättningar att placera högtalarna hur de vill. Spendor designar sina högtalare för moderna hem och moderna musikälskande människor, utan att kompromissa med sitt arv. Idag bygger Spendor så gott som allt för hand i England. Låt musiken fylla ditt hem!
"As if custom-made for me, the pair of Spendor A7s was the perfect fit for my smallish listening room. Everything they touched came out clear and lucid, and bass frequencies were especially tuneful, tight, and extended. I found very little to fault in the A7 and much to love, most notably its palpable and authentic presentation of everything from Willie Hutch's grooving soul to Dave Holland's aromatic, straight-ahead jazz."
Ken Micallef, Stereophile
SME bygger några av de finaste skivspelarna och tonarmarna i världen. Anledningen är att de är de enda som kan. De flesta andra sätter ihop produkter av delar som andra har tillverkat åt dem. Det duger inte för SME. Deras krav på perfektion går bortom allt annat vi har sett. Varenda skruv är tillverkad med toleranser som andra skulle vara stolta att deras lager håller. Så när en produkt är färdig och monterad så har den en så hög mekanisk integritet att den upplevs som att den är fräst ur ett enda stycke. Det är nästan poetisk att hålla i en SME-produkt. Men den verkliga poesin uppenbarar sig när man sänker ner nålen i spåret. Då inser man varför de bygger så kompromisslöst som de gör.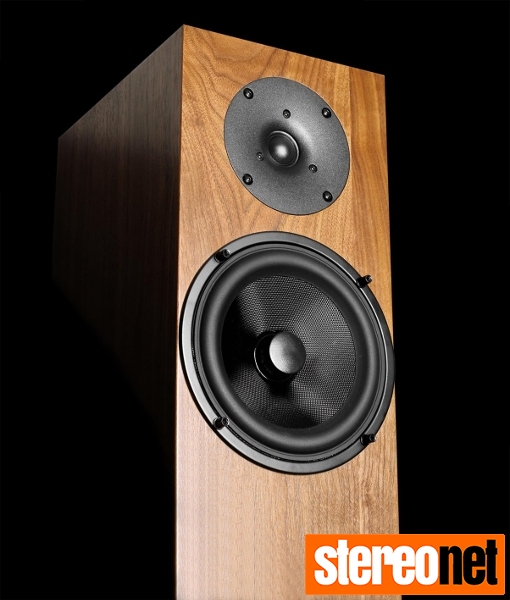 For many people, myself included, £1,890 is still quite an investment. However, when looking at the fit and finish of these speakers as well as their consistently exceptional performance, I reckon I could get away with telling people that they cost twice that. Well, the quality of the walnut veneer and the impressive glass fibre membrane drivers certainly look like they belong to a more expensive set-up for a start. Furthermore, I dare say that the Classic 5 also performs at least as well as some of the floorstanders at the £3,500 mark.
Ljudet är stort, organiskt och levande, utan att tappa den precision och känsla av sammanhang som gjort Nordost världsledande. Hemligheten är att Nordost nu skrotar kabel + kontakt filosofin. Valhalla 2 och HOLO:PLUG är att betrakta som en komponent. Både kabel och kontakt tillverkas under samma tak och är optimerade för varandra. Resultatet är fantastiskt.
Nēo, pronounced "knee-o", comes from the ancient Greek word meaning "new" denoting this exciting range of MOON products. Borrowing heavily from the Evolution Series' aesthetics, Nēo incorporates numerous circuit enhancements to noticeably improve sound quality. Every aspect of the Nēo Series is designed to remind you of the much-more-expensive Evolution Series, but at a fraction of the price.
Nu har vi äntligen fått in de första exemplaren av Wadia. De fantastiska 121, 171 och 151, samt 381i.
Moon vinner priser i alla produktkategorier de representerar i årets Editors' Choice Awards. Det innebär att Moon är den mest belönade tillverkaren av alla. Som ni säkert förstår så är detta något som både vi och Simaudio, som tillverkar Moon, är väldigt stolta över.
P-8 Preamplifier
W-8 Power Amplifier
600i Integrated Amplifier
340i Integrated Amplifier
310LP/320S Phono Preamplifier / external supply
360D CD Player
250i Integrated Amplifier
230D CD Player
100D DAC