Byggda för musik, designade för dig.
Sedan 60-talet har Spendor byggt några av världens mest kända högtalare. Högtalare för musikälskare som kanske inte har det perfekta rummet, eller förutsättningar att placera högtalarna hur de vill. Spendor designar sina högtalare för moderna hem och moderna musikälskande människor, utan att kompromissa med sitt arv. Idag bygger Spendor så gott som allt för hand i England. Låt musiken fylla ditt hem!
"As if custom-made for me, the pair of Spendor A7s was the perfect fit for my smallish listening room. Everything they touched came out clear and lucid, and bass frequencies were especially tuneful, tight, and extended. I found very little to fault in the A7 and much to love, most notably its palpable and authentic presentation of everything from Willie Hutch's grooving soul to Dave Holland's aromatic, straight-ahead jazz."
Ken Micallef, Stereophile
SME bygger några av de finaste skivspelarna och tonarmarna i världen. Anledningen är att de är de enda som kan. De flesta andra sätter ihop produkter av delar som andra har tillverkat åt dem. Det duger inte för SME. Deras krav på perfektion går bortom allt annat vi har sett. Varenda skruv är tillverkad med toleranser som andra skulle vara stolta att deras lager håller. Så när en produkt är färdig och monterad så har den en så hög mekanisk integritet att den upplevs som att den är fräst ur ett enda stycke. Det är nästan poetisk att hålla i en SME-produkt. Men den verkliga poesin uppenbarar sig när man sänker ner nålen i spåret. Då inser man varför de bygger så kompromisslöst som de gör.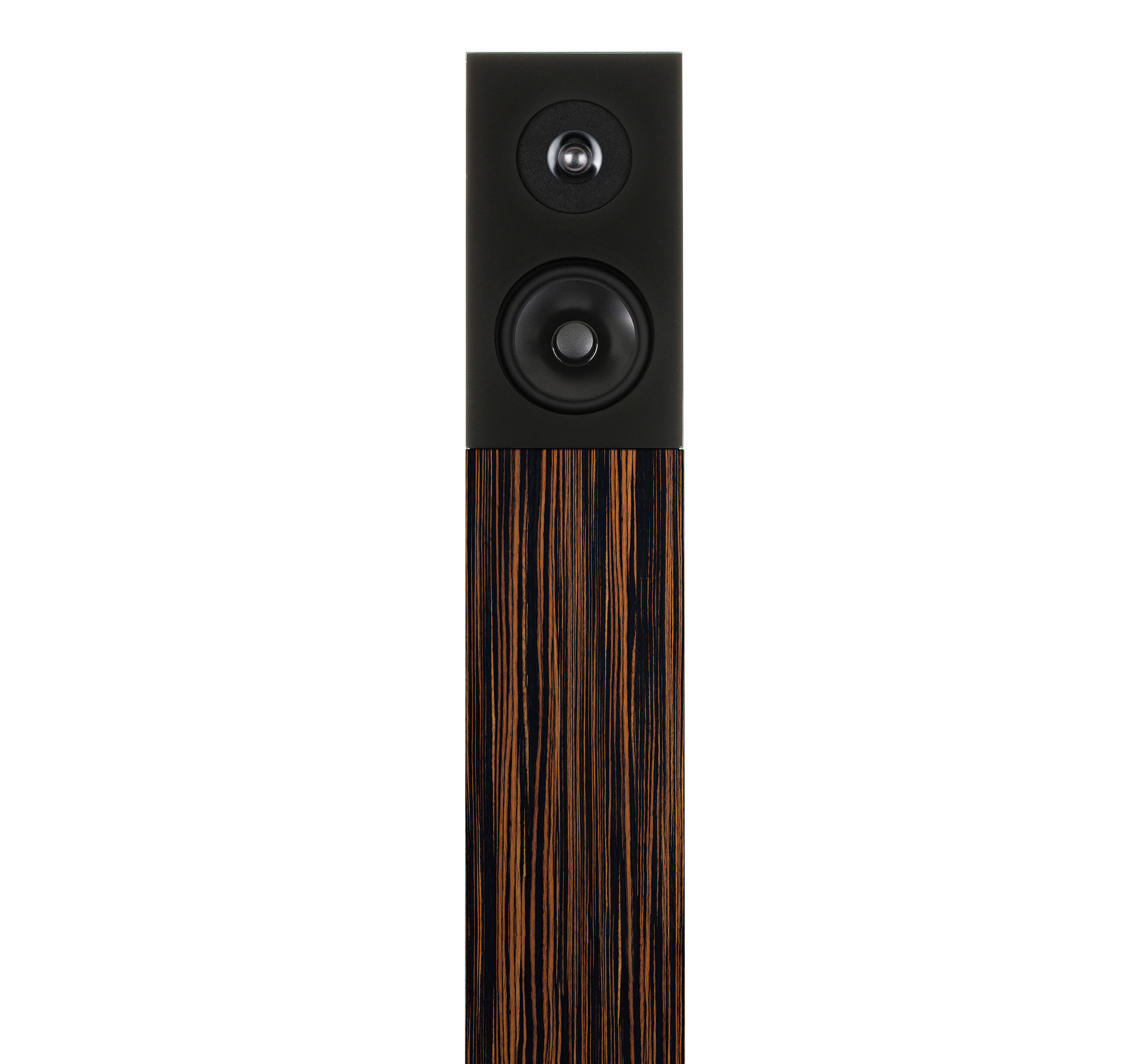 "Sleek and modern in design, the Audio Physic Avanti is a sonic tour-de-force. Capable of true full-range performance, yet compact and easy to place, the Avanti distinguishes itself with superlative tonal accuracy, dynamic verve and soundstaging prowess. Musical and immersive, the Avanti succeeds at all levels in connecting the listener to his or her favorite recordings."
Vi är glada att presentera Vinylbutiken som vårt nya Brinkmann Center i Stockholm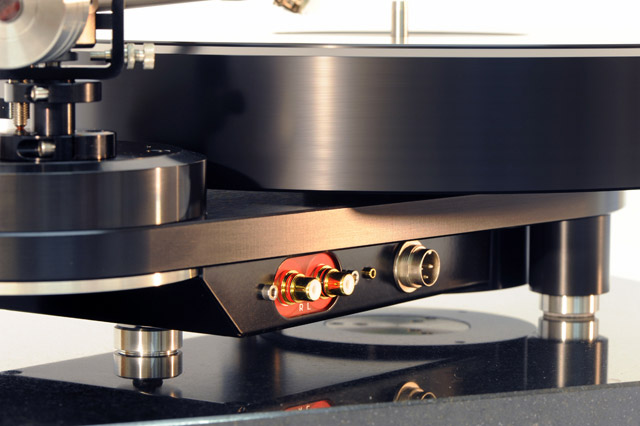 För närvarande demonstrerar Vinylbutiken Brinkmann Bardo med 9.6 armen. Här kan du ladda ner och läsa tester på Bardo och många andra produkter.
Vänligen kontakta Vinylbutiken för en demonstration:
info@vinylbutiken.com
Moving Coil Phono Cartridge
Introducing the ATLAS, the world's first asymmetric MC phono cartridge.
The Atlas is Lyra's new flagship. It is also the first time that anyone has made an asymmetrically structured phono cartridge. Why asymmetric? Because, by literally misplacing the barriers to great sound that are present in every other cartridge today, it confers a number of important performance benefits.
First, having differently-shaped structures on the left and right sides suppresses the formation of standing waves inside the cartridge body, thereby creating a less resonant, more neutral cartridge body. Second, the asymmetric construction offsets the front magnet carrier and its associated mounting system so that it is no longer in line with the cantilever assembly. Doing so opens up a direct, solid path between the cantilever assembly and tonearm headshell so that vibrations from the cantilever can be quickly drained away once they have been converted into electrical signals, again suppressing resonances.
Lyra remains the only cartridge manufacturer to mount the cantilever assembly directly into the cartridge body and thereby achieve a seamless, totally rigid connection between cantilever assembly and headshell. The effectiveness of this system has been increased with the asymmetrical structure of the Atlas. Control over spurious resonances is further assisted by the use of a narrowed mounting area, which couples the Atlas more tightly to the headshell and facilitates the transfer of vibrational energy into the tonearm.
While the Atlas retains the yokeless dual magnet system, diamond-coated boron rod cantilever and variable-radius line-contact stylus of the Titan, the double knife-edge cantilever assembly mounting structure has been revised for greater rigidity, and the signal coil system is completely new. Rather than a square, the coil former is in the shape of an X, which allows each channel to operate with greater independence from the other. This gives better tracking, tighter channel matching, improved separation, and lower distortion due to crosstalk.
At the same time we were able to increase both the performance and efficiency of the generator coils. The Atlas has 12% higher output voltage than the Titan, but accomplishes this while reducing the amount of wire in the coils by 22%. The mass reduction further improves tracking performance, while the enhanced output and electrical characteristics allow phono stages to perform better.
The Atlas uses Lyra's "New Angle" technology, which mechanically pre-biases the signal coils so that they are perfectly aligned to the front and rear magnets when LP playback takes place. This equalizes out discrepancies in vertical and horizontal compliances, and enables the Atlas' coils to move with equal ease in all directions for optimal performance.
As with the Titan and Olympos, the Atlas uses a body that is meticulously carved from a solid billet of titanium, through a process that involves both contact (for the exterior) and non-contact machining (for the interior body structures). But by making most of the Atlas' body surfaces non-parallel, avoiding dimensions that are multiples of other dimensions, and adding a pre-stressed phase-interference resonance-controlling system, resonances have been inhibited further.
We firmly believe that the Atlas represents an important step forward in LP playback.
Specifications
Designer     Jonathan Carr
Builder     Yoshinori Mishima
Type     Medium weight, medium compliance, low-impedance moving coil cartridge
Stylus     Lyra-designed long-footprint variable-radius line-contact nude diamond (3um x 70um), slot-mounted
Cantilever system     Diamond-coated solid boron rod with short one-point wire suspension, directly mounted into cartridge body via high-pressure knife-edge system
Coils     2-layer deep, 6N high-purity copper, cross-shaped chemically-purified high-purity iron former, 4.2ohm self-impedance, 11uH inductance
Output voltage     0.56mV@5cm/sec., zero to peak, 45 degrees (CBS test record, other test records may alter results)
Frequency range     10Hz ~ 50kHz
Channel separation     35dB or better at 1kHz
Compliance     Approx. 12 x 10-6cm/dyne at 100Hz
Vertical tracking angle     20 degrees
Cartridge body     One-piece machining from solid titanium billet, with reduced-surface higher-pressure headshell contact area, predominately non-parallel and asymmetrical shaping, phase-interference resonance-controlling mechanism, and body threaded directly for mounting screws
Cartridge mounting screws     2.6mm 0.45 pitch JIS standard
Distance from mounting holes to stylus tip     9.5mm
Cartridge weight (without stylus cover)     11.6g
Recommended tracking force     1.65 ~ 1.75g (1.72g recommended)
Recommended load directly into MC phono input     104ohm ~ 887ohm (determine by listening, or follow detailed guidelines in user manual)
Recommended load via step-up transformer     5 ~ 15ohm (step-up transformer's output must be connected to 10kohm ~ 47kohm MM-level RIAA input, preferably via short, low-capacitance cable)
Recommended tonearms     High-quality pivoted or linear (tangential) tonearms with rigid bearing(s), adjustable anti-skating force, preferably VTA adjustment
Specifications subject to change without notice.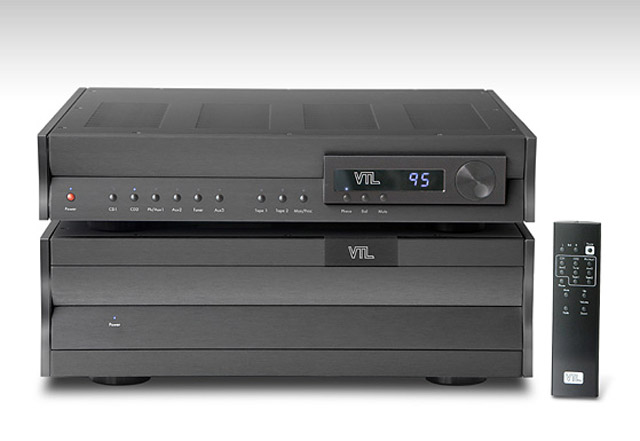 VTL är en av de mest ansedda tillverkarna av rörförstärkare i världen idag. Raden av utmärkelser för VTL:s innovationer och användarvänliga funktioner är lång. VTL sätter stor heder i att tillverka rörförstärkare som alla kan använda, och som inte ställer några krav på en massa extra kunskap. Byggkvaliteten är världsledande och designen är krispig. Vi har alltid beundrat VTL och många av våra andra branschkollegor rekommenderar VTL helhjärtat. Wilson Audio Specialties är ett av de företag som starkt rekommenderar VTL till sina högtalare. Skälet till detta är att VTL:s förstärkare driver högtalaren så välkontrollerat att den kan spela ut alla sina register på allra bästa sätt. Håll utkik på den här kanalen. Vi kommer att lägga upp mer information så fort vi får tag på den. Om du har några frågor redan nu så kontakta oss gärna direkt, eller någon av våra återförsäljare.
Telefonnummer hittar du under Kontakt och Återförsäljare här ovan.
De senaste månaderna har vi provat en rolig nyhet, QVIBE Qv2 från QRT. Den är tänkt att fungera i direkt anslutning till det eluttag som din musik eller filmanläggning använder. Den förbättrar återgivningen på flera plan och måste som de flesta andra produkter från QRT höras för att uppskattas. Vi rekommenderar en provlyssning så fort som möjligt.