"A lot of this comes down to the Essence duo's remarkable combination of leading edge performance, powerful dynamic range, excellent detailing, and that aforementioned authority. Music is vibrant, visceral, and red in tooth and claw."
Alan Sircom, hifi+
"The Brinkmann is that rarest of rare breeds in audio, a turntable for the lover of music who believes, as I do, that not only are musicality and high resolution not incompatible with one another, but that high resolution is a precondition of musicality."
6moons audio
"Some will never get past the price, but the fact remains that the Aesthetix Io Eclipse is the best phono stage we've ever heard"
What Hi-Fi
"To get this kind of natural timbral warmth, weight, power, resolution, extension, and top-to-bottom seamlessness in such a small, stylish package is rare, indeed."
Jonathan Valin, The Absolute Sound
"..the list of the best amps I had heard regardless of price or technology… And now at the top of that list sits the VTL Siegfried II" 
Marc Mickelson, The Audio Beat
"YG Acoustics Sonja XV stands as the finest and by far the most accomplished loudspeaker I have yet heard, and by no small margin at that."
Chris Martens, hifi+
"A superbly balanced and beautifully judged design, this is the best Spendor yet – and that's no mean feat."
Roy Gregory, hifi+
"This is one fabulous piece of equipment. No other entry-level phono preamp I've heard betters its design, its construction, or, most important, its sound."
Soundstage
"Frey 2… has rebalanced the scales, taking the transient and micro-dynamic elements of the past and integrating them with richer mids and a brawnier, meatier bottom end that gives orchestral music more discernible, atmosphere and weight. In a word, there's more fidelity to the live event." 
Neil Gader, The Absolute Sound
"The Prime turntable/arm combination is one of the most likable record players we've heard in recent years. Don't buy any rival until you've heard this"
What Hi-Fi
Välkommen till Stylus audio
Vi importerar och distribuerar några av de bästa hifi-produkterna på marknaden. De flesta av produkterna finner du hos någon av våra kunniga och återförsäljare runt om i landet.
Ett mindre antal varumärken erbjuder vi för hemlån och provlyssning i vårt eget showroom i Stockholm.
Välkommen att fråga om allt ifrån hur man justerar en skivspelare, till hur du placerar dina högtalare. Inga ämnen är tabu hos oss. Oavsett om du vill prata om strömförsörjning, musik, pickupinställning eller NOS-rör så är du alltid hjärtligt välkommen till oss!
YG Acoustics Peaks Series
Musikalitet, precision och ärlighet till det musikaliska materialet har varit det viktigaste när man utvecklat Peaks Series. Med Peaks har YG Acoustics också lyckats kapa kostnader utan att kompromissa med de kännetecken som gjort deras högtalare så framgångsrika genom åren. 
Serien består av 2 stativhögtalare, 3 golvhögtalare och en aktiv subwoofer för att passa varje rum och användningsområde. Målet har varit att skapa en ny referens i prisklassen med en design som smälter in i de flesta inredningar. 
Det som skiljer Peaks från deras mer kostsamma bröder är framförallt kabinetten som är byggda i en komposit av fiber och resin. De har simulerats noga i en av Europas kraftfullaste datorer och provlyssnats i tusentals timmar för att få fram ett nästan lika resonansfritt kabinett som i de större modellerna. Baffeln som elementen är monterade i är fortfarande frästa ur ett stycke aluminium av högsta kvalitet. I övrigt så är elementen, delningsfilter och komponenter i samma kvalitet som YG är kända för. Peaks väntas dyka upp under tidig vår.
Experternas omdömen och betyg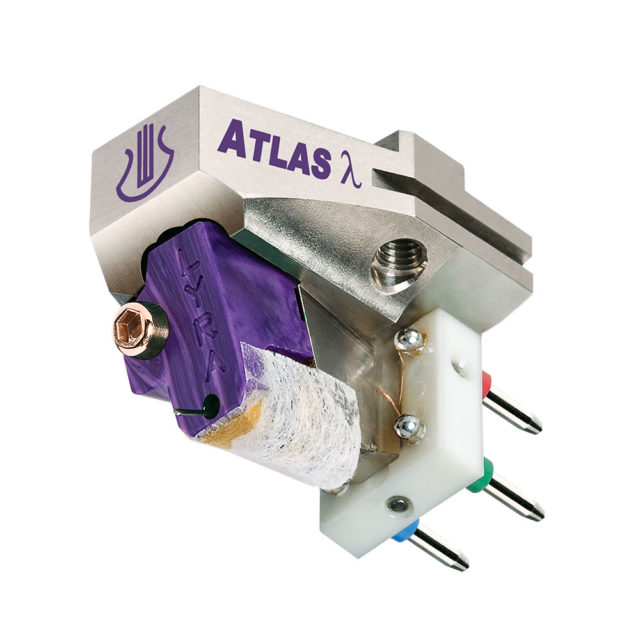 "For me, the Atlas Lambda is Jonathan Carr and Yoshinori Mishima's masterpiece — a "last" cartridge for the most discriminating audiophile. Anyone with the money to buy one of these extraordinary cartridges, however, will surely have multiple armwands, so let's just say that if you are one of these lucky few, there is little risk to hitching an Atlas Lambda to one of them and settling back for some fun. As I said with the original Atlas, if I had to start from scratch and build a system around one component, it would be that cartridge. But now it would be the Atlas Lambda."
Dennis Davis, The Audio Beat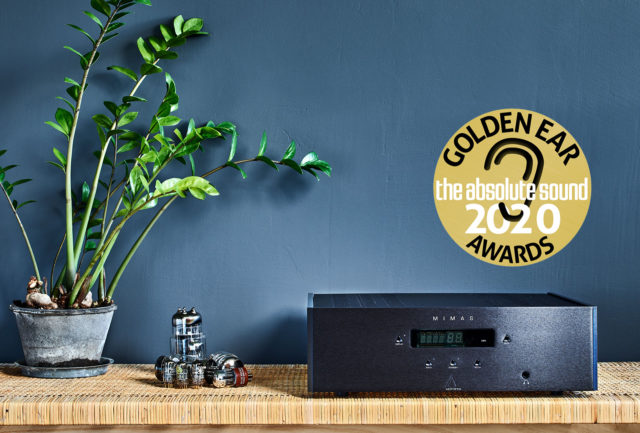 "…the updated Mimas didn't disappoint. I was not only surprised by the sheer silence of this phonostage, but frankly a little shocked by the transient fireworks and dynamic liveliness that began springing forth from my vinyl collection. I originally dubbed Mimas "the very definition of what I am seeking today in an integrated amplifier," but I need to amend that characterization. Now it's also among the most versatile."
Neil Gader, The Absolute Sound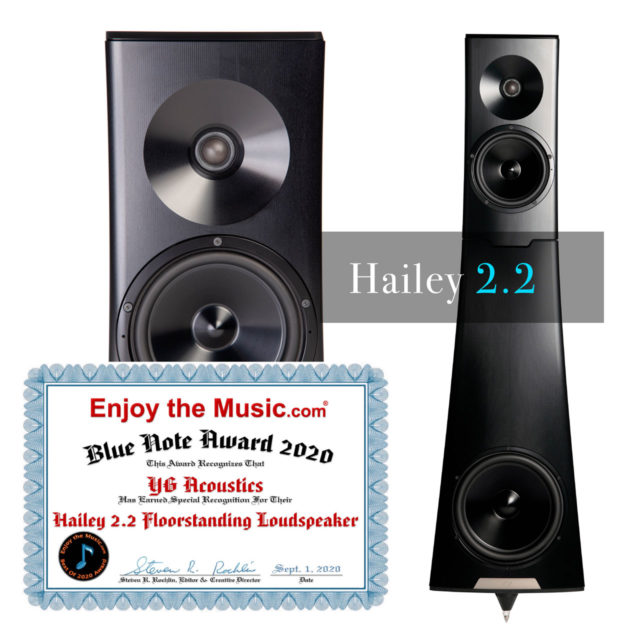 YG Acoustics Hailey 2.2 vinner ytterligare ett fantastiskt pris.
"Hailey 2.2 is my new reference speaker."
"In my opinion, every high end manufacturer should buy a pair to see if they can exceed its reference-level musicality or match it for less money. It's that good."
Review By Phil Gold – Enjoy the music.com
Välkommen till ett event för riktiga vinylälskare. Vi lyssnar på SME Synergy, allt-i-ett-spelaren som förbluffat journalister över hela världen. Synergy är resultatet av ett samarbete mellan SME, Nagra, Ortofon
och Siltech. Kom förbi, lyssna och umgås en stund. Hoppas du blir lika imponerad som vi är. Från 16.00 den 6/9 och från 12.00 den 7/9.
Var: Vinylbutikens Showroom på Skeppargatan 27, över gården.
OSA: Du hjälper oss genom att anmäla ditt intresse men det är inget tvång.
Mob: 070-2907292
E-mail: info@vinylbutiken.com
SME bygger några av de finaste skivspelarna och tonarmarna i världen. Anledningen är att de är de enda som kan. De flesta andra sätter ihop produkter av delar som andra har tillverkat åt dem. Det duger inte för SME. Deras krav på perfektion går bortom allt annat vi har sett. Varenda skruv är tillverkad med toleranser som andra skulle vara stolta att deras lager håller. Så när en produkt är färdig och monterad så har den en så hög mekanisk integritet att den upplevs som att den är fräst ur ett enda stycke. Det är nästan poetisk att hålla i en SME-produkt. Men den verkliga poesin uppenbarar sig när man sänker ner nålen i spåret. Då inser man varför de bygger så kompromisslöst som de gör. 
Kontakta oss så ser vi till att du får uppleva det själv.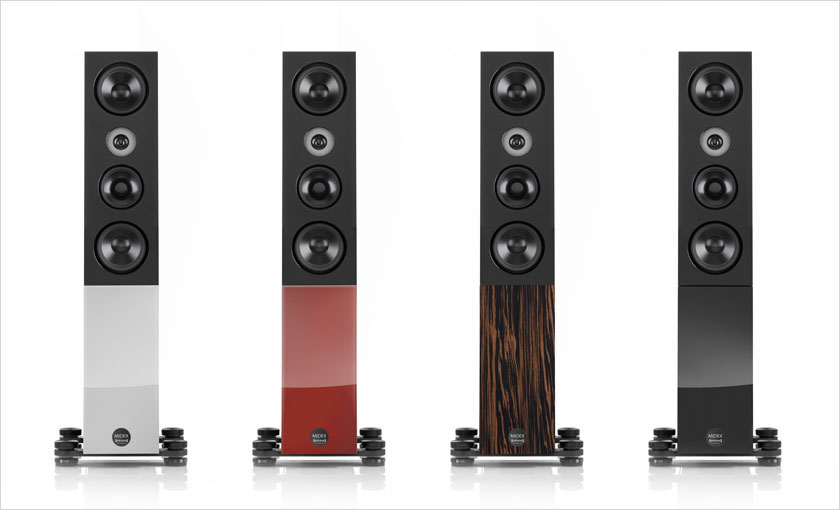 I München visades den nya Audio Physic Midex upp. Midex är en nyutvecklad modell som hamnar mellan Avanti och Codex i sortimentet. Till skillnad från både de klassiska Audio Physic modellerna med sidomonterade basar, eller de nya med invändig bas så är Midex en mer konventionell högtalare med alla elementen framåtriktade. Ljudet är luftigt och lättflytande med en stor och realistisk ljudbild. De spelar snabbt med en naturlig fyllighet. Det är enkelt att urskilja anslag i tex strängar från den efterföljande klangkroppen. De första paren väntas komma till Skandinavien i Augusti 2018.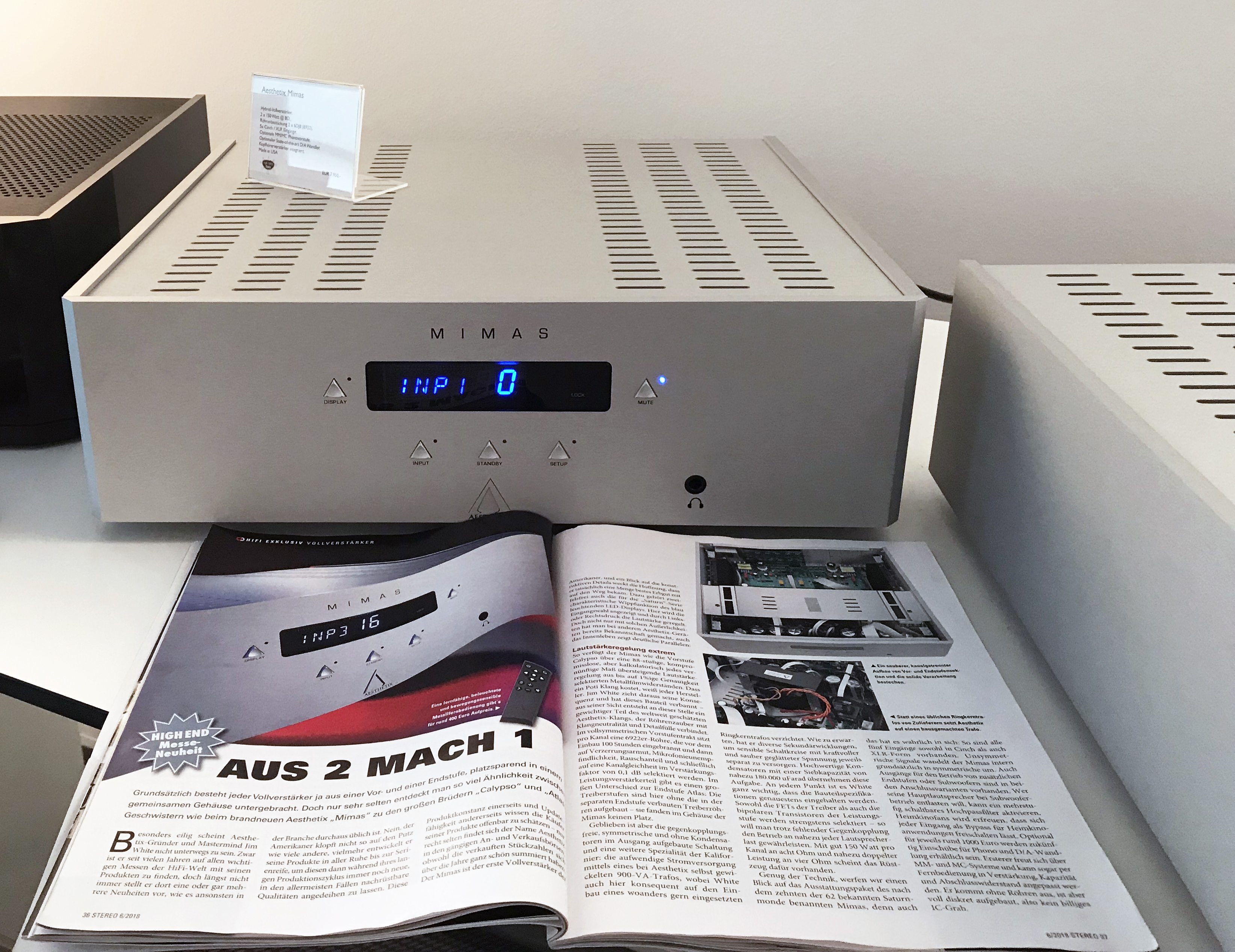 Bäst någonsin!
I senaste numret av Stereo får den integrerade förstärkaren Aesthetix Mimas det högsta betyget någonsin för en integrerad förstärkare. Konstruktionen bygger på en kombination av försteget Calypso och slutsteget Atlas. Givetvis finns både DAC och Riaa som tillval. Vi lyssnade på Mimas i München och den har all kraft, finnes, nerv och musikalisk närvaro som Aesthetix har blivit kända för.
Kontakta oss om du vill veta mer om Mimas.