Det analoga mediet har en förmåga att få oss slappna av, släppa ner axlarna och försvinna in i musiken. Och rätt utfört kan det samtidigt få oss att uppleva det inspelade materialet intimare och mer äkta än något annat format, och med en högre upplösning än digitalt i 16/44. Ja, det är så vi analogälskare känner för vinyl. Om det är rätt eller fel får de som måste ha rätt eller fel bedöma. Vi gillar vinyl helt enkelt. Och förvånas fortfarande över att det fortfarande låter bättre än digitalt.
Lyra bygger sina pickuper till 100% i Japan. Det unika och smått fantastiska med Lyra är deras förmåga att kombinera den japanska traditionen av extrem kvalitet och hantverksskicklighet med nytänkande och banbrytande idéer. Lyra har gång efter gång flyttat fram gränsen för vad som ärmöjligt i den analoga världen. Jonathan Carr som är chefsdesigner står bakom ett flertal stora innovationer och Yoshinori Mishima är mästaren som bygger, kontrollerar och leder tillverkningsavdelningen. Stig Bjorge som leder bolaget lämnade Norge för Japan 1985 för att starta Scan-Tech tillsammans med Jonathan. Ursprungligen byggde de pickuper åt Audioquest, Spectral och Linn (vilka de fortfarande bygger åt), men startade sitt eget varumärke Lyra 1991.
Lyra vill bygga pickuper som läser spåret i vinylen utan förluster och med minimal färgning på vägen. Därför har de valt bort pickuphus i material som trä och sten, för att dessa material har en tydlig resonans som färgar ljudet. Det kan låta härligt från den typen av pickuper, men det är inte Lyras väg. De vill ta till vara på all kraft, dynamik, energi och upplösning i spåret. Där inget finns i vägen och grumlar den musikaliska upplevelsen.
Idag är Lyra en av de stora inom sin konst och respekteras världen över för sin skicklighet och sin förmåga att alltid flytta fram gränsen för vinylmediets potential.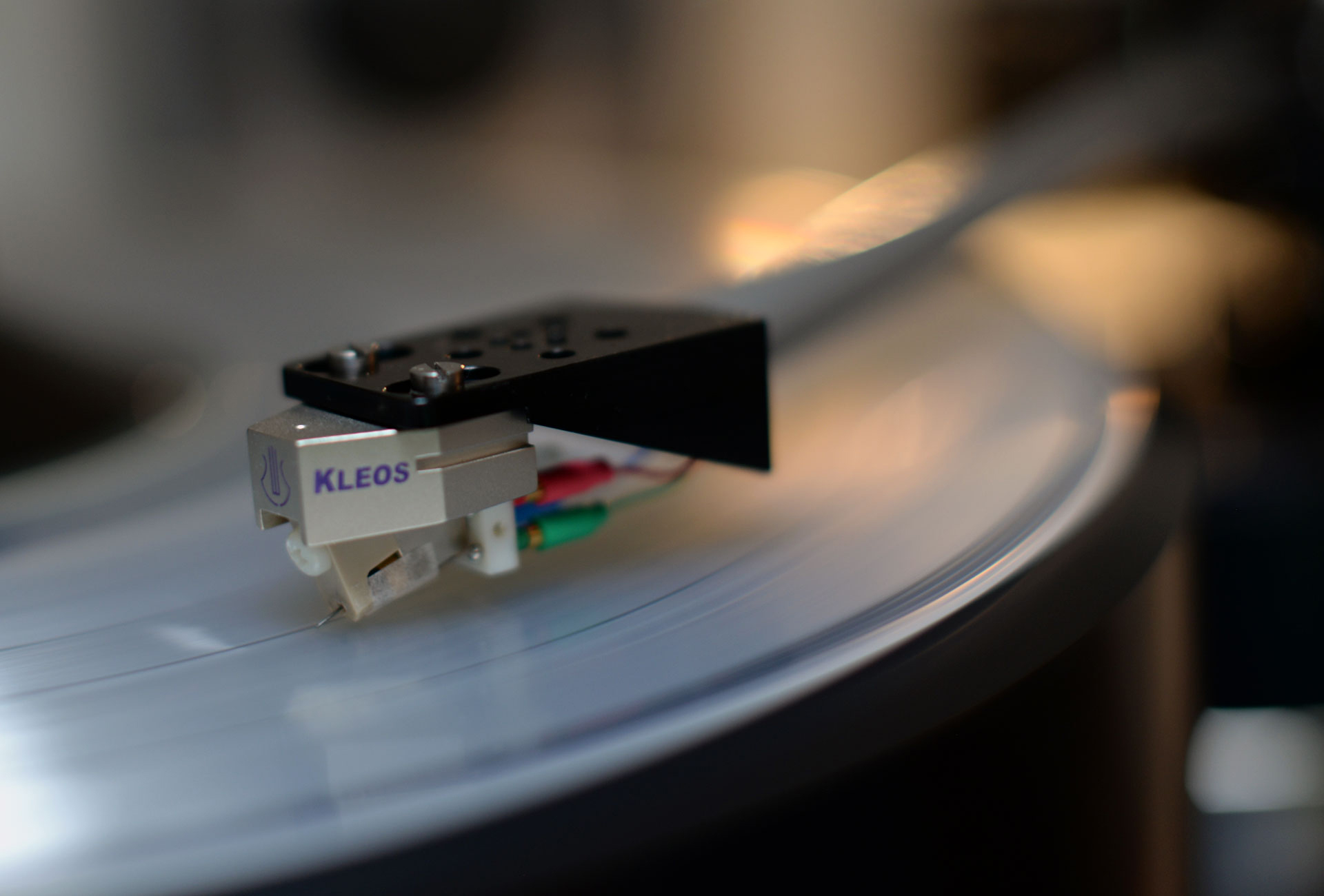 Lyra, rekommenderade cirkapriser SEK inkl. moms. 2020-10
Pickuper
Delos: 21 000 kr
Delos rebuild: 14 750 kr
Kleos: 39 000 kr
Kleos rebuild: 25 500 kr
Kleos Mono, Kleos SL: 42 750 kr
Kleos Mono, Kleos SL rebuild: 27 500 kr
Etna Lambda: 92 000 kr
Etna rebuild: 47 000 kr
Etna Lambda Mono, Etna Lambda SL: 102 000 kr
Etna Mono, Etna SL rebuild, 52 000 kr
Atlas Lambda: 121 000 kr
Atlas rebuild: 60 500 kr
Atlas Lambda Mono, Atlas Lambda SL: 133 000 kr
Atlas Mono, Atlas SL rebuild: 66 500 kr
Alla Atlas och Etna rebuild blir till Lambdaversionen.
Nålrengöring
SPT, 575 kr
Tonarmskablar
Phono Pipe 120 cm, 20 000 kr
Phono Pipe 150 cm, 23 000 kr
Obs! Priserna kan ändras utan förvarning
Lyra Delos – Editors' Choice Award 2020
"The Delos optimizes performance by properly orientating the magnetic circuits, signal coils, and core. With the cartridge at rest, asymmetrical dampers place the signal coils and core into a more upright angle vis-à-vis the magnetic circuit. With tracking force applied, the force of the stylus pushing on the LP causes the asymmetrical dampers to become symmetrical. An exceptionally quiet background is the most immediately striking aspect of this design. It is also very well balanced and notably coherent, natural, rich, and fast."
Wayne Garcia, The Absolute Sound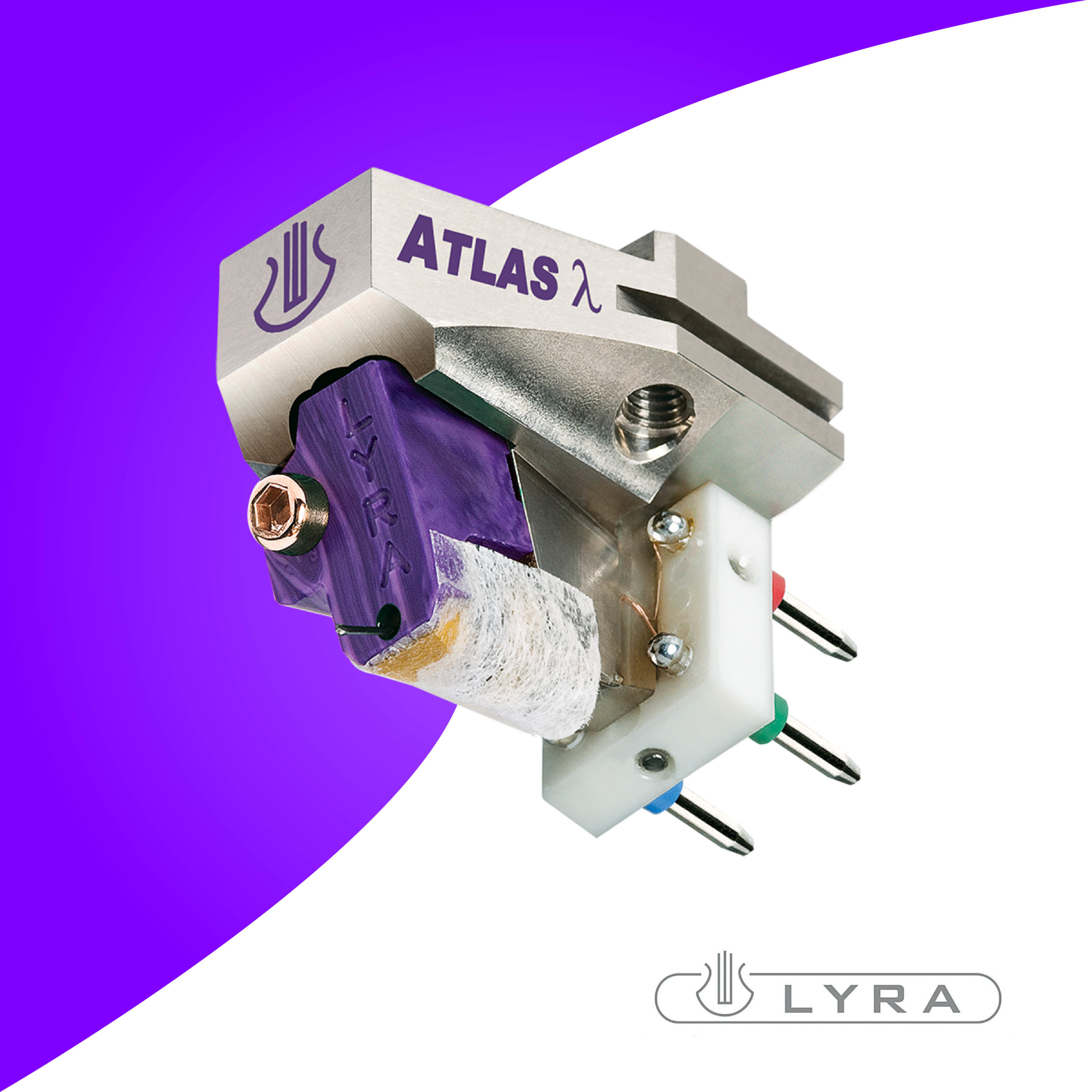 Lyra Atlas Lambda SL i Stereophile
"Significantly improved sonic performance" doesn't begin to describe the differences between the Atlas SL and the Atlas SL λ…"
"The damper and suspension changes bring to the Atlas SL λ a quality of top-to-bottom, luxurious textural suppleness, sustain, timbral generosity, and midband warmth, while losing none of the speed, slam, and detail retrieval for which the Atlas SL (and the brand in general) is best known. Still evident are black backgrounds against which are "carved images in perfect relief,"
Michael Fremer, Stereophile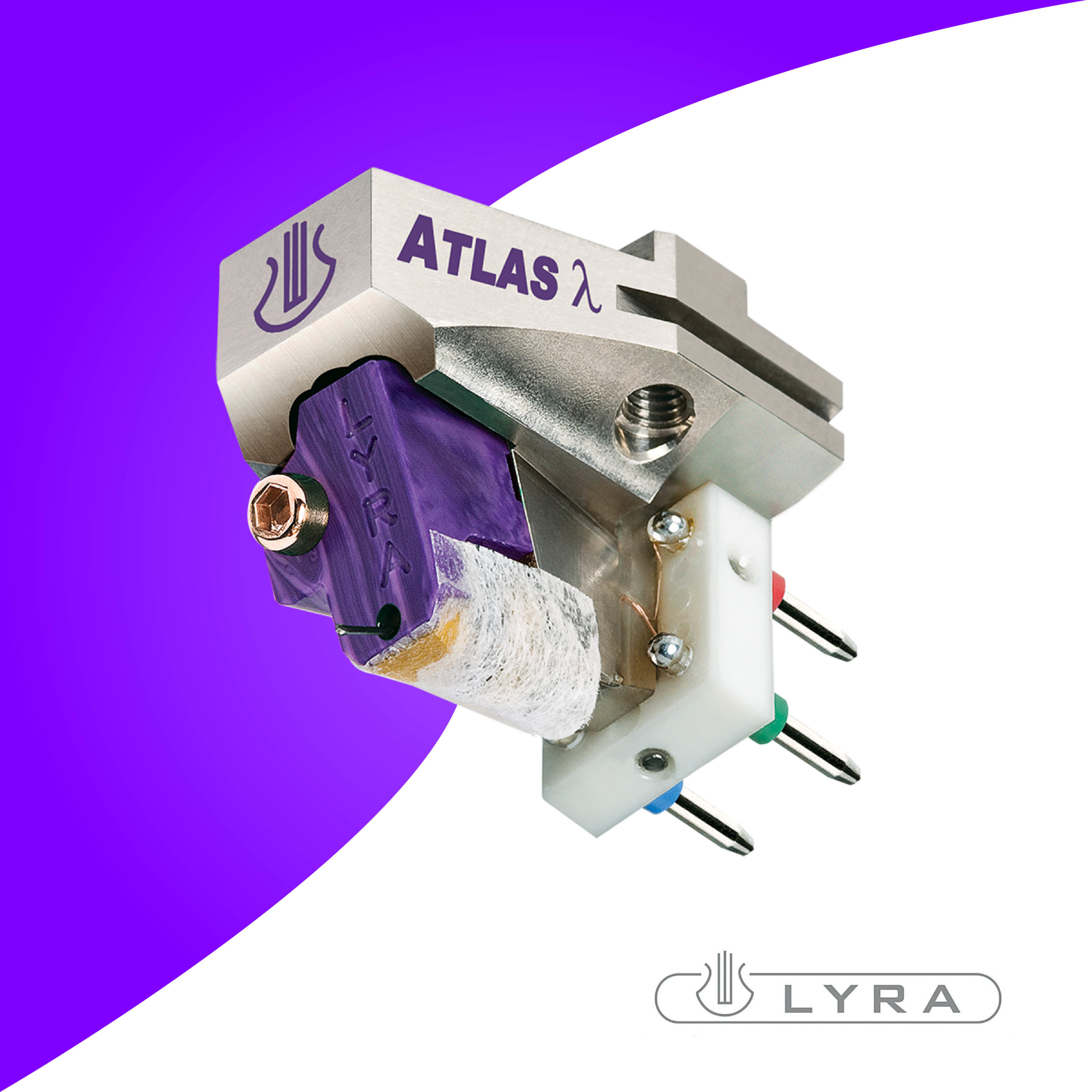 Lyra Atlas Lambda i The Audio Beat
"For me, the Atlas Lambda is Jonathan Carr and Yoshinori Mishima's masterpiece — a "last" cartridge for the most discriminating audiophile. Anyone with the money to buy one of these extraordinary cartridges, however, will surely have multiple armwands, so let's just say that if you are one of these lucky few, there is little risk to hitching an Atlas Lambda to one of them and settling back for some fun. As I said with the original Atlas, if I had to start from scratch and build a system around one component, it would be that cartridge. But now it would be the Atlas Lambda."
Dennis Davis, The Audio Beat
"I will have to turn to a life of crime."
"In short, the Lyra Etna SL just does the LP justice. Any LP. Other words are just filler. The fact it can do justice to records that really don't deserve justice (why did I buy a Lionel Richie album, and why the hell did I play it, even if it sounded good?) only serves to show why the Lyra Etna SL sets a standard against which all other top-end cartridges should be referenced. It really is that good. If the Atlas and Atlas SL are even better, I will have to turn to a life of crime."
Alan Sircom, hifi+
Lyra Etna – Editors' Choice Award 2020
"The Etna offers the most winning set of attributes that Lyra has produced. Vocals have a physicality and palpability that provides an unprecedented sense of realism. The sense of snap and pacing is also exemplary. A silky continuity that eluded previous Lyra efforts is also abundantly apparent, partly a product of very quiet backgrounds. Careful matching with a phonostage will be necessary, especially in the case of the Super Low (SL) output version, which supplies as mere 0.25mV. But this amazing cartridge will take most vinyl reproduction to a new level."
JHb, The Absolute Sound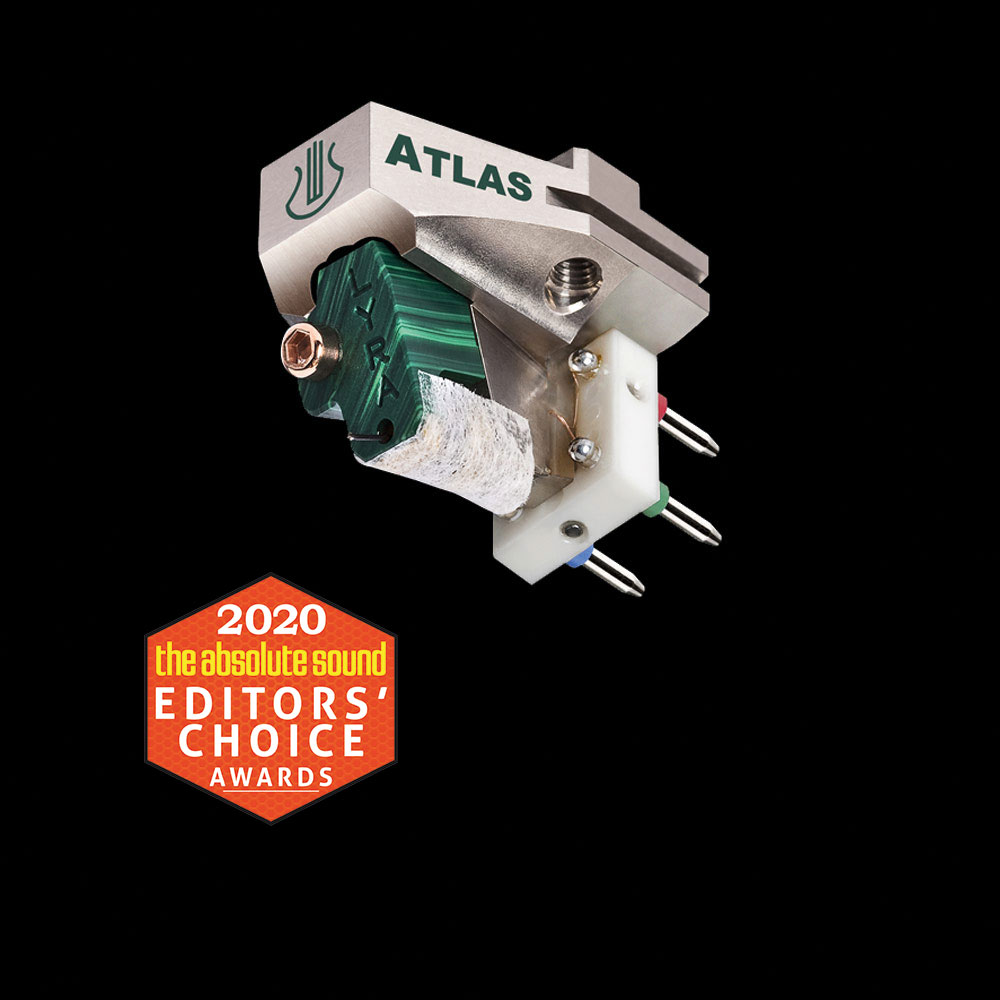 Lyra Atlas/Atlas SL – Editors' Choice Award 2020
"If you're in the market for a top-end cartridge, Lyra offers not one but two versions of its signature Atlas. The first has 0.56mV output, the second 0.25mV. Which one to choose? The regular Atlas offers a bit more slam and sizzle than the super-low-output version. But the lower-output Atlas provides more finesse and lower noise. Rock aficionados will probably gravitate to the regular Atlas, but for classical the higher-priced cartridge is probably the better match. But both are superlative cartridges that will provide a spellbinding presentation of well-nigh any LP."
JHb, The Absolute Sound