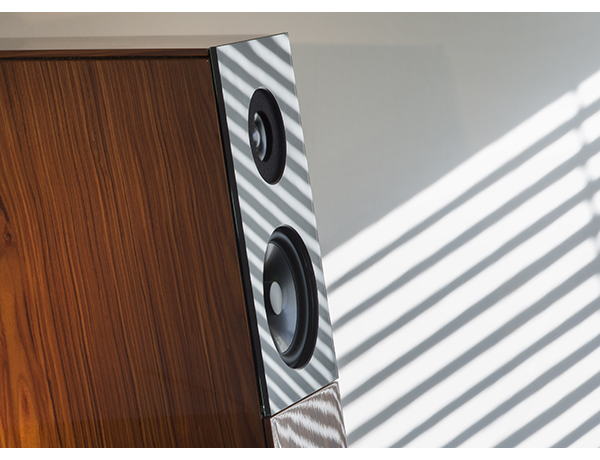 "So often, we'd love big speaker sound, but don't have the room, and sometimes that rules out a subwoofer or two as well. Emily Duff's "Needledrop Blues" kicks off the Avanti audition and these speakers immediately impress with their range and clarity."
"The Audio Physic Avanti's have quickly become a favorite around here. Other than the last bit of super deep bass, which requires you to spend way more than the $8,500/pair asking price, they offer a level of clarity and resolution found in the world's finest speakers at any price. The Avanti's can work well as a building block or as a destination. Their only real limit will be the quality of components you use to drive them. They will deliver very good results with something as modest as a $900 Rega Brio amplifier and OPPO 205 disc player driving them, yet they will provide world-class sound with a stack of five-figure components.
If that's not exceptional value, I don't know what is. Consider the Avanti's duly awarded for 2018. And one of my personal favorites. This is a pair of speakers I could certainly live happily ever after with."
Produktnyheter
Det senaste från våra tillverkare
I München visades den nya Audio Physic Midex upp. Midex är en nyutvecklad modell som hamnar mellan Avanti och Codex i sortimentet. Till skillnad från både de klassiska Audio Physic modellerna med sidomonterade basar, eller de nya med invändig bas så är Midex en mer konventionell högtalare med alla elementen framåtriktade. Ljudet är luftigt och lättflytande med en stor och realistisk ljudbild. De spelar snabbt med en naturlig fyllighet. Det är enkelt att urskilja anslag i tex strängar från den efterföljande klangkroppen. De första paren väntas komma till Skandinavien i Augusti 2018.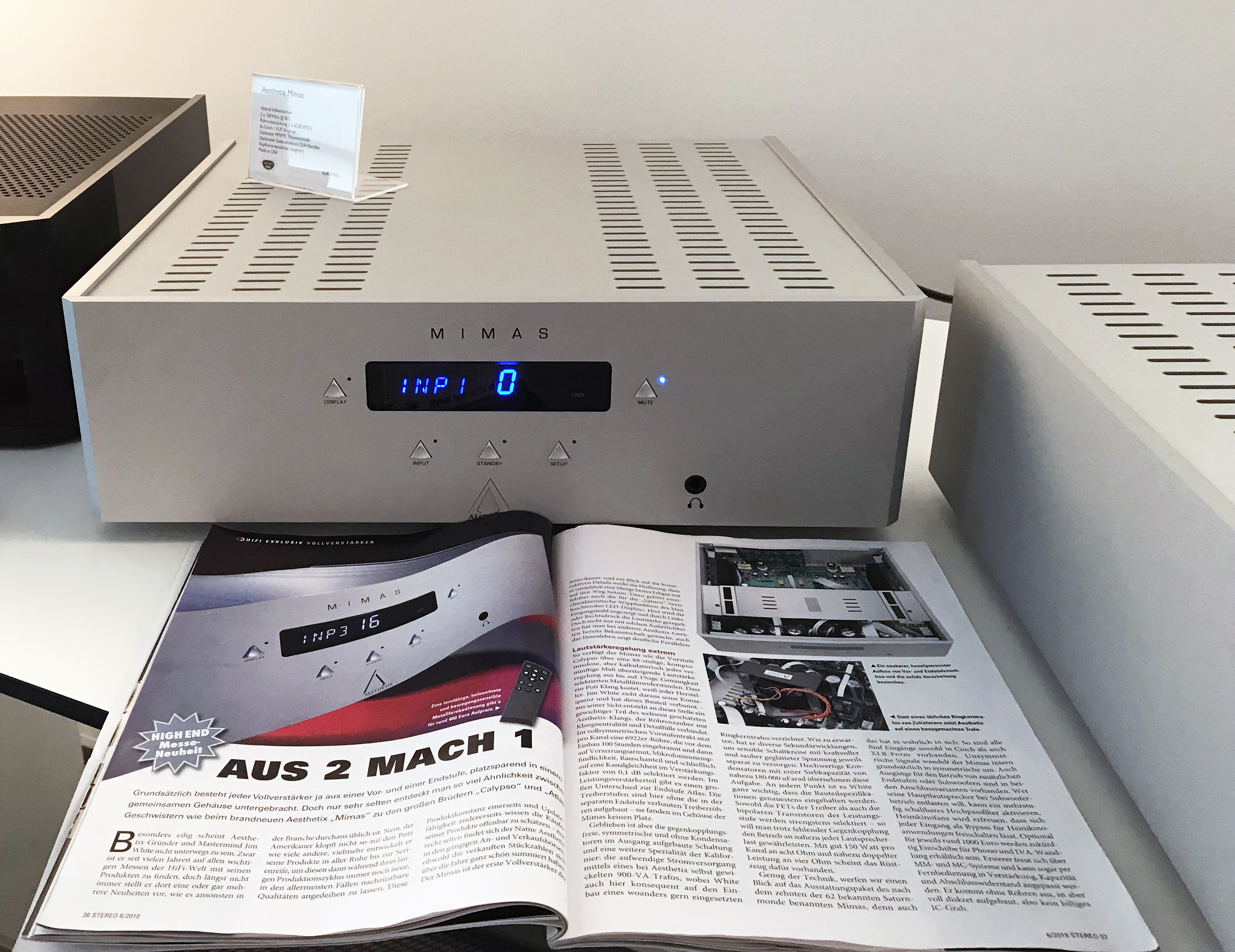 Bäst någonsin!
I senaste numret av Stereo får den integrerade förstärkaren Aesthetix Mimas det högsta betyget någonsin för en integrerad förstärkare. Konstruktionen bygger på en kombination av försteget Calypso och slutsteget Atlas. Givetvis finns både DAC och Riaa som tillval. Vi lyssnade på Mimas i München och den har all kraft, finnes, nerv och musikalisk närvaro som Aesthetix har blivit kända för.
Kontakta oss om du vill veta mer om Mimas.
Vi har börjat samarbeta med den karismatiske pickup tillverkaren Soundsmith. Det finns få företag, som under så många år, varit lika dedikerade till vinylmediet som Soundsmith. Deras chefskonstruktör Peter Ledermann är känd i hela världen för sin rika kunskap i ämnet, sin passion och sin villighet att dela med sig.
Soundsmith är mest kända för sina Fixed Coil konstruktioner. Fixed Coil bygger på en idé som kallas Moving Micro-Cross som har sitt ursprung i moving iron tekniken. Man var främst ute efter att minska den rörliga massan i syfte att, enkelt förklarat, få en intimare koppling till spåret. Vilket leder till en högre kanalseparation och en distorsionsfri vacker klang.
Att investera i en Soundsmith handlar inte bara om att äga en underbar musikförmedlare. Man blir del av ett företag som tar hand om sina kunder. Soundsmith erbjuder alla kunder att få sin pickup ombyggd för ca 20% av nypriset när den är utsliten. Soundsmith erbjuder också en stor variation av sina konstruktioner så att man kan få en pickup som är perfekt anpassad till sin tonarm och sitt riaa-steg.
Kontakta oss om du vill veta mer!
VPI bygger några av de mest välrenommerade skivspelarna, tonarmarna och skivtvättarna de senaste 40 åren. Tillverkningen startade 1978 af Sheila och Harry Weisfeld och sedan en tid tillbaka har sonen Mat Weisfeld tagit över företaget och tillsammans med familjen leder han företaget vidare in i en ny era.
"The Prime turntable/arm combination is one of the most likable record players we've heard in recent years. Don't buy any rival until you've heard this…By high-end standards it's aggressively priced while delivering a scale of engineering and sound that's hard to better for anywhere near this price."
What Hi-Fi
Neo 230HAD är en ny hörlursförstärkare, DSD DAC and och förstegi en liten snygg låda med all den musikalitet som har gjort MOON till en av de mest älskade high-end-tillverkarna i världen.