SME bygger några av de finaste skivspelarna och tonarmarna i världen. Anledningen är att de är de enda som kan. De flesta andra sätter ihop produkter av delar som andra har tillverkat åt dem. Det duger inte för SME. Deras krav på perfektion går bortom allt annat vi har sett. Varenda skruv är tillverkad med toleranser som andra skulle vara stolta att deras lager håller. Så när en produkt är färdig och monterad så har den en så hög mekanisk integritet att den upplevs som att den är fräst ur ett enda stycke. Det är nästan poetisk att hålla i en SME-produkt. Men den verkliga poesin uppenbarar sig när man sänker ner nålen i spåret. Då inser man varför de bygger så kompromisslöst som de gör.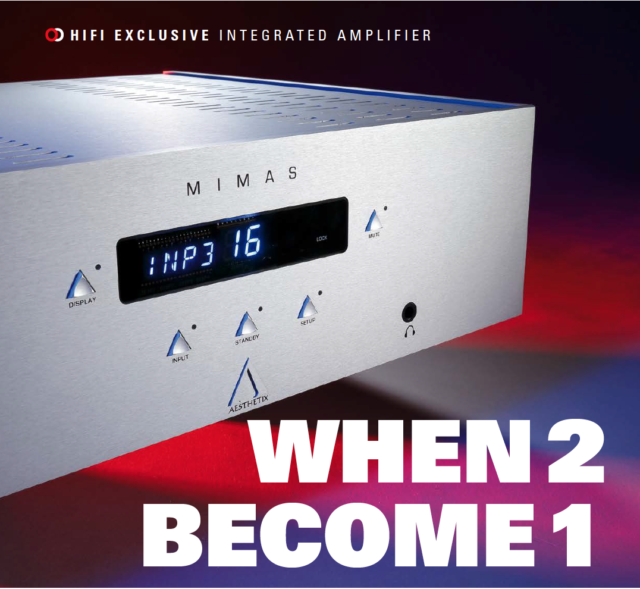 "Whereas before some kind of comparison was required to find a personal favorite, Aesthetix has proved itself to be the master of the situation with David Munyon (Track 8, Stockfisch Vol. 4) as well as with the Supreme Sessions of the Swedish loudspeaker manufacturer Marten. Its warm, friendly tone, which previously sounded a tad impure combined with the Canton speakers, is now its trump card, while any trace of lacking precision has been wiped out. None of the competitors can keep up with its naturalness. They all sound comparatively emotionless. If you haven't given Aesthetix your attention before, you should do so now at the latest."
Neo 230HAD är en ny hörlursförstärkare, DSD DAC and och förstegi en liten snygg låda med all den musikalitet som har gjort MOON till en av de mest älskade high-end-tillverkarna i världen.
En nyhet hos oss på Stylus är den tyska högtalartillverkaren Audio Physic. Vi blev mycket glada när de valde att ge oss förtroendet att representera detta klassiska högtalarmärke. Audio Physics högtalare har sedan vi hörde de första Virgo varit ett märke som vi alltid har respekterat och älskat. Högtalarna har en perfekt balans mellan precision och musikalisk rikedom och målar upp en enorm ljudbild. Samtidigt har de den unika förmågan att ge instrument och röster en naturlig kropp och klangrikedom. Något som i vår mening ofta bara uppnås hos de allra mest exklusiva högtalarna. Audio Physic levererar musikalisk glädje och insikt i skapandeprocessen genom hela deras sortiment.
Deras löfte – "No loss of fine detail" är inte tomt. Det är något de har lyckats leverera på i mer än 25 år.
Titta gärna närmare på vad vi anser vara världens smartaste protractor för inställning av tonarmsgeometri.