Välkommen till Stylus audio
Vi importerar och distribuerar några av de bästa hifi-produkterna på marknaden. De flesta av produkterna finner du hos någon av våra kunniga och återförsäljare runt om i landet.
Ett mindre antal varumärken erbjuder vi för hemlån och provlyssning i vårt eget showroom i Stockholm.
Välkommen att fråga om allt ifrån hur man justerar en skivspelare, till hur du placerar dina högtalare. Inga ämnen är tabu hos oss. Oavsett om du vill prata om strömförsörjning, musik, pickupinställning eller NOS-rör så är du alltid hjärtligt välkommen till oss!
YG Acoustics Peaks Series
Musikalitet, precision och ärlighet till det musikaliska materialet har varit det viktigaste när man utvecklat Peaks Series. Med Peaks har YG Acoustics också lyckats kapa kostnader utan att kompromissa med de kännetecken som gjort deras högtalare så framgångsrika genom åren. 
Det som skiljer Peaks från deras mer kostsamma bröder är framförallt kabinetten som är byggda i en komposit av fiber och resin. De har simulerats noga i en av Europas kraftfullaste datorer och provlyssnats i tusentals timmar för att få fram ett nästan lika resonansfritt kabinett som i de större modellerna. Baffeln som elementen är monterade i är fortfarande frästa ur ett stycke aluminium av högsta kvalitet. I övrigt så är elementen, delningsfilter och komponenter i samma kvalitet som YG är kända för.
Experternas omdömen och betyg
"There's excellent control and grip, even with relaxed-sounding speakers such as the Sonus faber Olympica Nova V [reviewed next month] and while the MOON amps can't quite overcome the strong sonic signature of these big Italian speakers, they do make a fine fist of trying to get them moving, injecting a good dose of rhythmic pep. Partnered with a truly insightful monitor like the resident B&W 800 D3s [HFN Oct '16] and, given the size and output specifications of the 860A v2, it delivers a big-boned, muscular sound, playing loud without effort and delivering the dynamics of music in a highly convincing fashion."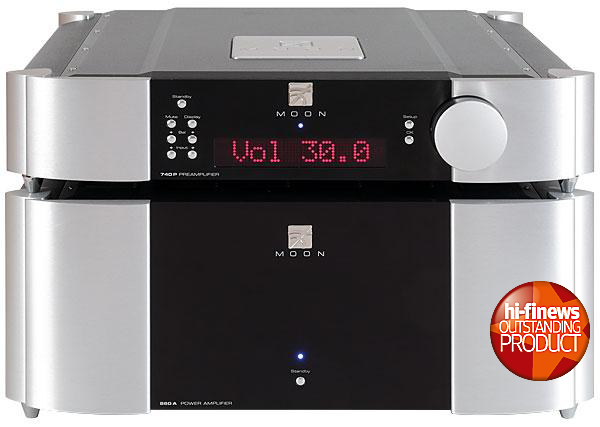 En nyhet hos oss på Stylus är den tyska högtalartillverkaren Audio Physic. Vi blev mycket glada när de valde att ge oss förtroendet att representera detta klassiska högtalarmärke. Audio Physics högtalare har sedan vi hörde de första Virgo varit ett märke som vi alltid har respekterat och älskat. Högtalarna har en perfekt balans mellan precision och musikalisk rikedom och målar upp en enorm ljudbild. Samtidigt har de den unika förmågan att ge instrument och röster en naturlig kropp och klangrikedom. Något som i vår mening ofta bara uppnås hos de allra mest exklusiva högtalarna. Audio Physic levererar musikalisk glädje och insikt i skapandeprocessen genom hela deras sortiment.
Deras löfte – "No loss of fine detail" är inte tomt. Det är något de har lyckats leverera på i mer än 25 år.
Ljudet är stort, organiskt och levande, utan att tappa den precision och känsla av sammanhang som gjort Nordost världsledande. Hemligheten är att Nordost nu skrotar kabel + kontakt filosofin. Valhalla 2 och HOLO:PLUG är att betrakta som en komponent. Både kabel och kontakt tillverkas under samma tak och är optimerade för varandra. Resultatet är fantastiskt.